The Point is Not the Point: Reimagining Student-Centered Classrooms for Destreamed English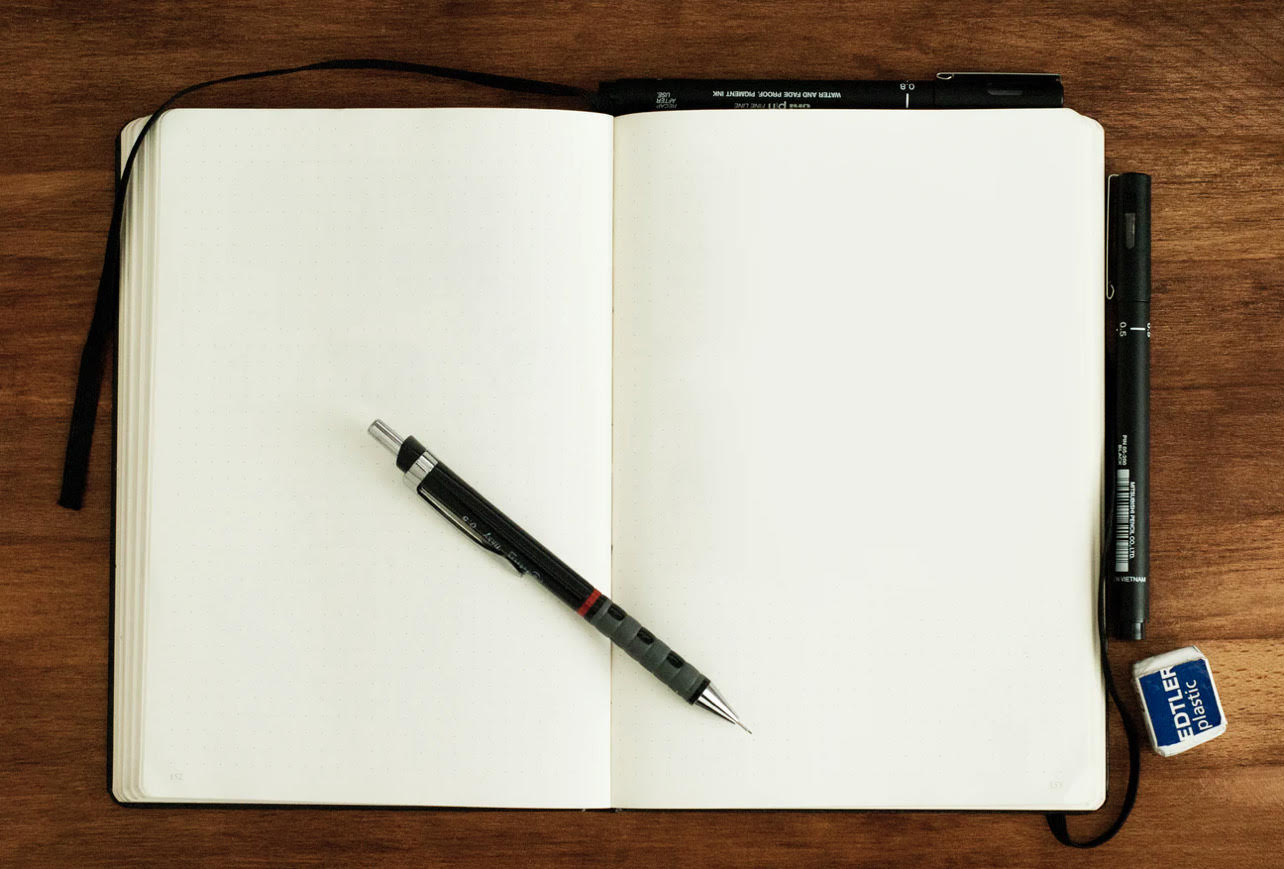 | | |
| --- | --- |
| Title: | Point-less: An English Teacher's Guide to More Meaningful Grading |
| Author: |  Sarah Zerwin |
| Publisher: | Heinenmann |
| Grade(s): |  6 -12 |
| Originally Published: | July 2020   |
| Genre(s): | Education, Destreaming, English Language Arts Teaching, Assessment, Student-Centered Learning, Literacy |
| Pages: | 171 |
| Content + Trigger Warnings: |  n/a |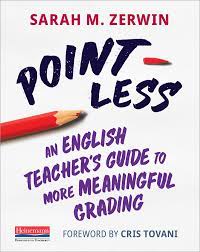 The Point is Not the Point: Reimagining Student-Centered Classrooms for Destreamed English
     It's June 2022, and I feel like someone finally hit pause on the fast-forward button that has driven these past two years in education. The still frame is blurry, but we're starting to see a new and revolutionary landscape in education. One where classrooms are radically student-centered, strength-based, and equity-focused.  The next episode in this educational series is Destreaming English, but we might feel hesitant to press play just yet.
     As English teachers, we need this time and space to examine what we've learned over the past two pandemic years. What worked? What didn't? What should we hold on to and what needs letting go? We must ask ourselves what we value, what we should make time for, and most of all, how we can best engage with the most important resources we have in education – our students. There is no better place to begin this reflection than in the work of Sarah M. Zerwin's Point-less: An English Teacher's Guide to More Meaningful Grading.  
     In her book, Zerwin argues that the current grading system actually subverts our efforts to inspire students to be readers and writers. She offers teachers a call to action that invites us to radically reimagine grading and shift the focus from grades and compliance to student growth and learning.  We are invited to reflect upon our current assessment practices and realign them with our beliefs about student-centered learning. Yes, it's a challenging and disruptive process, but it is one that is most needed. One that will bring new life, new focus, and more equitable and beneficial assessment practices to our destreamed classroom in the fall. 
Inside the seven chapters, educators will find: 
Online resources rife with tools and examples to manage feedback

Powerful examples of student thinking 

Ways to harness the electronic gradebook as a useful instructional tool

Rituals and routines that protect precious time so there are more opportunities for instruction and student revision

Frameworks that hold and guide student and teacher feedback

Strategies that increase student agency and abilities to read, write and discuss

Checklists to simplify convoluted rubrics 

Critical questions for teacher and student to ponder and push thinking
What Teachers Are Saying:
     Point-less by Sarah Zerwin made me reflect on my assessment practices from a perspective of equity, empathy, and purpose. While putting the theory into practice requires a paradigm shift in thought, it is a necessary one for the future of education. When the focus moves from scoring the highest to improving learning, everyone benefits. As we transition to make education more equitable with destreaming of grade 9 courses, Zerwin's work on assessment is essential in furthering that equity work for all students and an excellent starting point for all educators.
~ Brett Walker, Department Head of English, OCSB 
     Although Point-less by Sarah Zerwin is written using English/Language Arts as the anchor, the underlying message and call to action applies to all subjects. As a 7-12 Math Educator, Point-less has confirmed my belief that assessment practices must change to be student-centered instead of number-centered. Establishing a community of learning is essential to rethinking assessment. Sarah Zerwin provides several templates and suggestions on how to achieve this. Regardless of subject area, Zerwin's book will help you reflect on your current assessment practices, recognize why a shift must occur and provide strategies on how to get started.
~ Marilu Deal, 7 -12 Math Consultant, OCSB
What Students in Ontario are Saying:
     Having no pressure of grades or harsh judgment let me just have fun with everything I was doing, while still genuinely caring about the quality of my work.  I was always excited to receive critiques or have someone review my work because it always gave me a new perspective.
     It's actually genius!
     I love it.  It helps a lot with stress.  You don't feel the constant pressure to keep up and meet a standard.
     It's actually a pretty good system, it gives you the opportunity to value your own things and the quality of your writing.
~ Grade 12 Writer's Craft Students , OCSB
     While we know we can't rewind back to relying exclusively on traditional methods of assessment, we can't also fast-forward to experience what classrooms actually look, sound, and feel like when students have agency over their learning.  Point-less is the perfect clarity tool to sharpen this educational still frame before we press play for the destreamed classroom come September. 
Further Resources: 
Reader review written by E. Doak, English and Contemporary Studies Consultant (7 – 12), OCSB