Amplifying Joy in the Classroom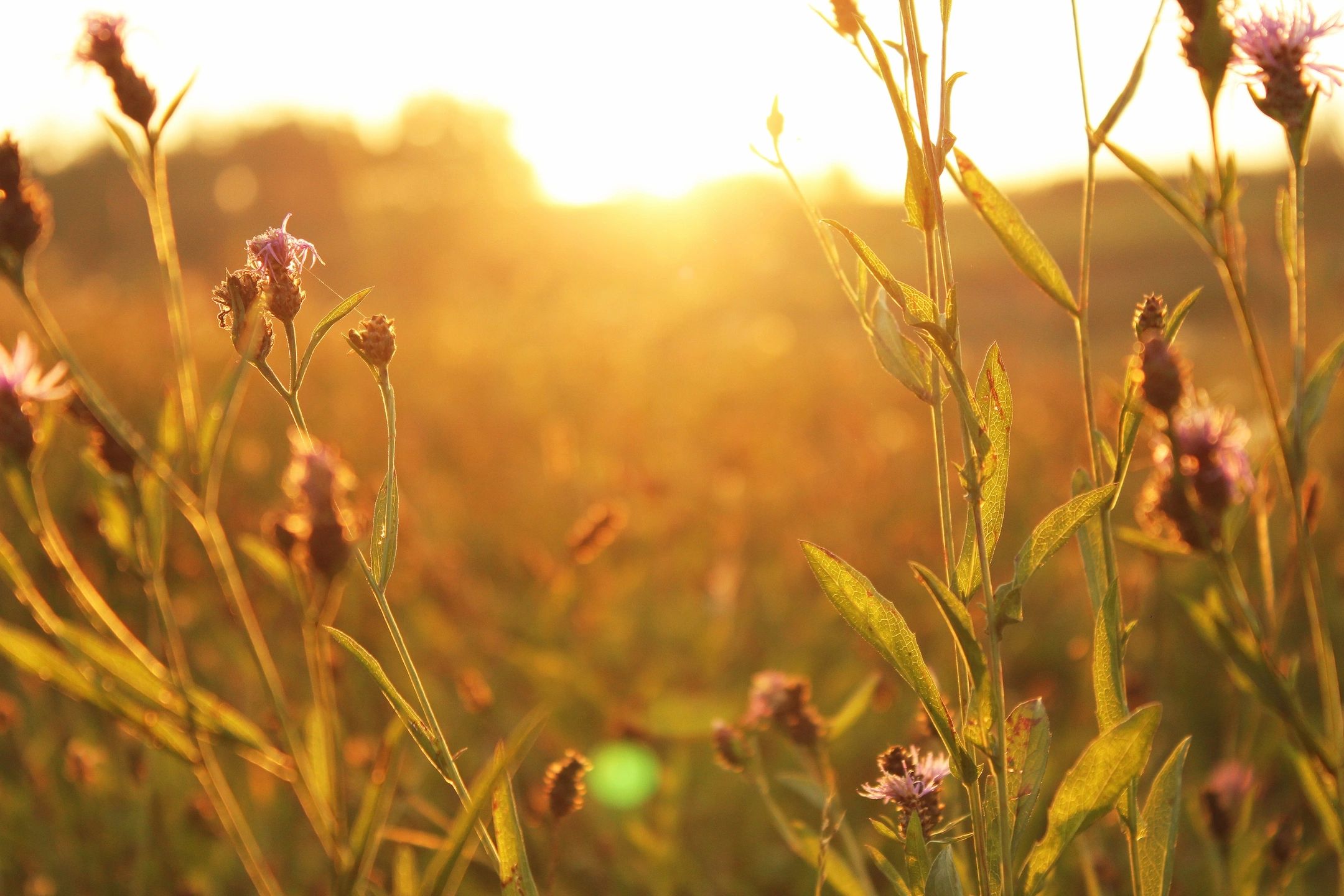 As we're approaching the end of our second year of pandemic teaching, I think it's safe to say we're all feeling the grind.  As such, the ELAN Ontario panel discussion, Amplifying Joy in the Classroom, proved to be a profoundly welcome respite on Sunday, May 1st.  Hosted by ELAN executive member and newly-minted DPCDSB secondary vice principal, Kwadwo Aduesi, the panel met to discuss What does joy in the classroom mean to you?  How did you come to prioritize joy in the classroom?  What was the journey that brought you here?  and How do you bring joy or in what ways do you find joy in the classroom? 
The panelists themselves represent a real cross-section of English and language educators, featuring teachers in different career stages, in different parts of the province, and in both formal and informal leadership positions.  Presenting were Jennifer Bates, an ELAN executive member and curriculum chair (PVNCCDSB); Steve Churchill, a grade 8 teacher (SCCDSB); Samantha Fernandes, an English teacher (HCDSB); Anne-Marie Longpre, an English Assistant Curriculum Leader  (TDSB); and Angela Yiouroukis, an English department head (DDSB).  Despite this diversity in geography and experience, there were key themes that emerged in their responses.
There is joy in resistance
"Joy is the air we breathe in the classroom and for too many kids in too many classrooms, there is no air to breathe."  This powerful metaphor from Anne-Marie Longpre clearly defines the stakes for continuing in the path of business-as-usual for students in Ontario.  Advancing equitable outcomes for students, specifically through destreaming and upgrading is her passion as "our schools are sites of oppression for the vast majority of our students and so working to dismantle those systemic barriers that can seem invisible, although they're highly visible to some folks who have to live with them."
Teaching at an alternative secondary school that focuses on re-engaging young adults who hadn't found success in conventional high school settings, Angela Yiouroukis is similarly passionate about the power of a gradeless classroom, as this approach "has helped students remove that fear of failure and see that learning can be joyful and see themselves reflected in their learning."  This shifting attitude is one that she has seen extend directly into students' self-perception, recounting a touching experience in which a student said that in Angela's class, "I felt like I wasn't a number anymore."
Samantha Fernandes, whose thinking is informed by the the work of Rudine Sims Bishop, is also driven by a passion for social justice and anti-oppressive work: 
I tell my white students "You know you've always seen yourself through a mirror and society is always going to reflect your lived experience and we have our racialized classmates who have never experienced that, and so there are going to be moments where you're going to sit in my class and you're going to have to look at life through someone else's window and we're going to get to a place where we feel extremely comfortable around each other and get to know ourselves more, that we're going to get to a place where we might want to slide that glass door open and enter somebody else's world."  Together, they can focus on those more complicated tasks of dismantling oppression and looking at systems of inequity.  
Indeed, Samantha's vision of a classroom where classroom community is inspiring: it is not cultivated in isolation, but rather in service of a grander, emancipatory vision.  Joy can indeed be found in everyday acts of resistance.  This work very clearly aligns with Anne-Marie's view that "There is so much joy in resisting those structural barriers and tearing them down and reframing learning as 'For everyone and with everyone.'"
Relationships matter
Describing the learning environment he hopes to create for his students, Steve Churchill says that "A joyful class is a class full of strong relationships."  In one of the most powerful sequences of the day, though, Steve demonstrated impressive vulnerability in recounting a regrettable incident in which he shamed a student for selecting a graphic novel rather than a chapter book from the school library.  Critically reflecting on his practice, Steve said:
My intention is for my classroom to be a place of joy and strong relationships, but often as teachers our choices tell a completely different story.  What I showed that kid that day was that my classroom is a place of rigor first and foremost.  Rigor was more important than my relationship, getting to know my students' interests as a reader; it's more important than seeing my students' relationship with reading and seeing themselves as a reader.
Steve's willingness to normalize failure and demonstrate a commitment to personal and professional growth was profoundly impactful.  Indeed, nobody could have walked away from this discussion questioning the current alignment of his beliefs and actions.
For Jennifer Bates, joy in her classroom comes from "the connections that we can make with our students and the connections that students can make with each other."  Poetry is her window into this joy, finding inspiration in the natural world as well as in the people around her.  For Jennifer, poetry is a gateway for students to not just explore their voices, but also to forge a classroom community, "Poetry inspires these connections by bringing light but also poetry can inspire these connections by being a sort of resistance to norms…Poetry can inspire community as it can inspire us to empathize with different stories."
Citing the value of the classroom as the third teacher, Anne-Marie Longpre curates her physical space to help foster a community.  Describing a space filled with warm lighting, decorated walls, and flexible seating, Anne Marie says, "The environment we create matters.  Our schools are usually cinder block messes.  They look like prison and frankly, they feel like prison.  Not just for students, but for teachers too.  I do everything I can to try to combat that."  The impact of this curated space on her students is powerful, "Kids often say 'Miss, it looks like a birthday party in here' and that's exactly what I want!  Yes!  You're coming to a party every day!"  This warm, inviting space is one that has a profound impact on the classroom community, "When it feels like home, it's going to lead to better learning."
Honouring Identity and agency
In one of the most impactful moments in the webinar, Samantha Fernandes recounted her experience as a student in Ontario schools.  Coming to Canada as a five year-old, Samantha said "I didn't see myself reflected in school at all until university.  The first book that I read that had an Indian author and Indian characters – everything Indian culture – was in university.  And so I went through my entire education career without having seen myself."  In her teaching practice today, Samantha works to ensure that none of her students has the same experience, arguing it's the teacher's responsibility to "thoughtfully include details of your students into that space" as ultimately "Joy is a sense of safety and belonging."
In gestures as simple as having students program the music that plays in her classroom every day, Angela Yiouroukis works to create a welcoming environment that reflects the identities and experiences of her students.  Angela's classroom practice reflects this ethos in using circles as a way of personalizing learning, "we come back to circle to share that experience.  It's so powerful to have people share their lived experience, how they approach it, the questions they have."  The impact of these practices are deeply felt in Angela's classroom, "We want to make these students, many of whom never shared out loud in high school because they have shut down, and make them feel empowered to have a voice.  And they love learning from one another."  These effects are also felt by Angela herself: "My joy comes from seeing disempowered, disengaged students buy in and start to thrive"
Jennifer Bates experienced a shift in her attitudes and classroom practice that will sound familiar to many of us, "I came to prioritize joy in the classroom when I realized that I had human bodies in front of me that needed to be treasured more than just considering them as a measuring rod; I needed to stop looking at my students as being competent or not."  This shift was catalyzed by understanding her own child's neurodiversity, and Jennifer's statement that "We can read with our eyeballs and we can read with our ears" is a powerful reminder of the empowerment and joy that come from normalizing the different ways that students learn.  
Being open and intentional
Perhaps my biggest takeaway from Amplifying Joy in the Classroom is that joy takes work.  By no means should we enter this work with the looming despair of staring at a pile of unmarked essays on a Sunday night.  Instead, as teachers, we have to be open to serendipity and be intentional in cultivating conditions where joy can thrive.
Samantha Fernandes reminds us to be humble. "In order for you to connect with your students, you have to take interest in them and lean into their cultures.  Decenter yourself so that they can teach you something."

Jennifer Bates reminds us to be vulnerable.  Overcoming trepidation about writing alongside her students, she is now "Bob Ross-ing it with them.  I'm sharing my poetry too."

Steve Churchill reminds us to embrace your inner Freddie Mercury, no matter your musical chops. "Some of my most joyful moments in the classroom are when I make a fool of myself." 

Angela Yiouroukis reminds us to be flexible. "Many of the best learning opportunities are when we start learning one thing and then it goes in a completely different direction because students become passionate about something.  They're finding such joy in what we're learning together.

Anne-Marie Longpre reminds us to be intentional.  "I needed to become more intentional about joy in my classroom.  How it shows up in my class is the eye I take to my lesson design. I ask myself 'Where will they laugh in this period?  Where is the fun?  When will they get to talk to each other?' If I can't answer those questions in a lesson plan, then I've got to start over."
Jason Himsl is ELAN co-chair and 7-12 English/Language Facilitator for Durham DSB