A Novel Approach: Alternatives to the Whole Class Novel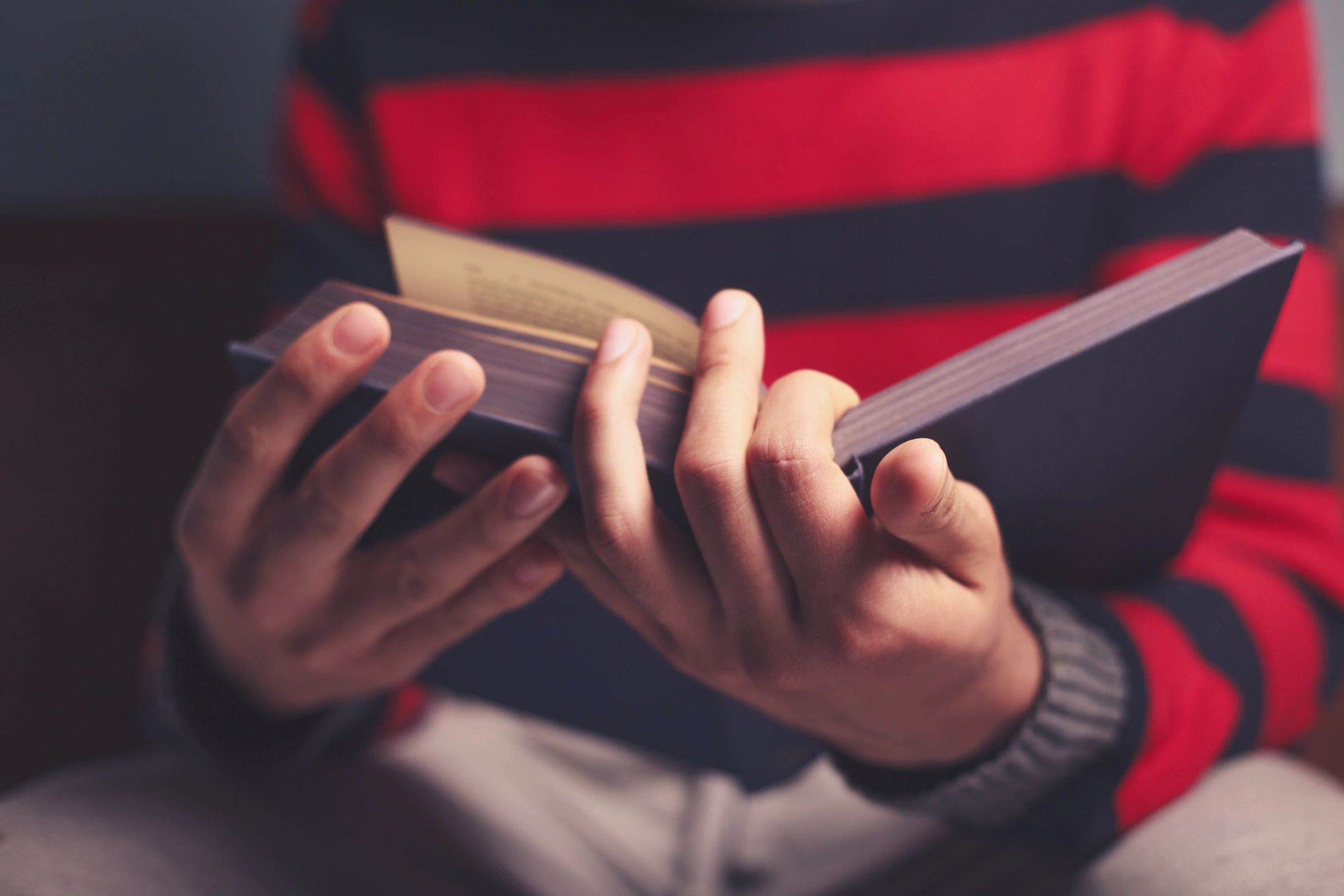 On the road of teacher practice, there can be certain grooves that become so well-worn they may actually become ruts.  One well-trod path has had English teachers select novels for the whole class to study together, even when they need to urge their weary students to "plough on" through classics of the literary canon because "it will be good for them."  Must it be this way? Does the curriculum actually require this?
In November 2021, ELAN Ontario hosted a panel discussion with five Ontario English and Language Arts teachers who are lighting the way along a different path.  Rather than the teacher leading students down the whole class novel route, these teachers are instead walking alongside their learners and supporting their individual journeys as readers.  In so doing, they are opening up new vistas for students to encounter vibrantly diverse voices and perspectives, both in the texts they select and the meanings they co-construct with their peers.  
ELAN Ontario hosted a conversation with five panelists: Amanda Gonsalves, English Department Head at St. Francis Xavier in Milton (HCDSB); Casey Hackett, English Department Head at GL Roberts CVI in Oshawa (DDSB); Daniel Beg, English teacher at Immaculata High School in Ottawa (OCSB); George Janeteas, Assistant Curriculum Leader of Drama, English and Literacy at Malvern Collegiate and hybrid teacher for Digital Lead Learner program (TDSB); and Olivia Pelligrino, teacher of a grade 7-8 self-contained gifted class (HCDSB).  Their discussion crackled with both anti-oppressive pedagogies and practical strategies.
Amanda Gonsalves notes that the pandemic lockdown made it difficult to access print or electronic copies of novels, which resulted in some creative adaptations to how the reading expectations were met.  Literature circles with short stories actually suited students' needs in the way that 30-40 second bursts from Tik Tok might – rich, condensed, and open to exploration and dialogue.  After all, the novel is not a curriculum expectation, but just one of many options to reach a variety of learning goals related to reading.  Gonsalves questions why the novel genre has been held on a pedestal, especially given that the goal of the English curriculum is not to produce English Literature majors, but rather to empower critical thinkers who can communicate for a variety of purposes, including through media literacy.  "Education as a system is incredibly oppressive," Gonsalves asserts, noting the larger shift towards equity, inclusion and dismantling systems of oppression.  Text selection is a signal of power and privilege and she is working to use her social location as a department head to support more equitable practices and the inclusion of texts that represent the diverse lived experiences of her students.  She also supports students' roles as advocates for their own learning by ensuring they are well-equipped with the language of the curriculum expectations and achievement chart.  All of this is a shift towards student-centered learning with the teacher stepping back from the so-called sage on the stage role to be instead the guide on the side. 
These thoughts are echoed by Casey Hackett, who whole-heartedly supports the idea of teaching the student, as opposed to "teaching the book." For her, this shift has been over a decade in the making, and while it can feel a little scary to relinquish the "role of director of reading experiences,"  she has embraced the role of "just walking alongside young readers." Hackett has been able to build a robust classroom library, thanks in part to receiving the Book Love grant, based on the work of Penny Kittle, English teacher and co-author of 180 Days: Two Teachers and the Quest to Engage and Empower Adolescents.  Students in Hackett's classes, regardless of their academic pathway, have the experience of daily self-selected reading across a wide range of genres and diverse voices, which allows her to get to know students' interests, reading stamina, and potential next steps.  Literature circles and book clubs provide social opportunities for her students to discuss what they are reading while also refining their oral communication and collaboration skills.  She conferences with students regularly, based on prompts such as "What's worth talking about in what you have read?" — thereby allowing the student to lead the learning conversation as well as to take an active role in self-assessment of their reading strategies, goals, and even assessment.  For more on student-led assessment strategies, Hackett recommends Sarah M. Zerwin's Point-Less: An English Teacher's Guide to More Meaningful Grading.
George Janeteas is also contemplating how student-led assessment in the form of exit interviews will figure into his movement away from whole class novel studies.  His approach to book clubs began with adding new texts based on feedback from stakeholders including students, caregivers, colleagues and informed by TDSB's Toolkit for Selecting Equitable and Culturally Relevant and Responsive Texts.  The book clubs offer a weekly routine of students meeting to share reactions and epiphanies about their readings, exploring the beautiful wording and craft moves in select passages, applying critical lenses that unpack subtexts of power and privilege, making connections through hexagonal thinking, and interpreting the texts through media production applications.  The social-emotional learning of the book club experience appeals to students, who are prompted to reflect on "Do you think you can get to know somebody just by talking about what they're reading?" This prompt not only reinforces the social nature of reading by positioning reading as a way for students to know their peers, but it also hones students' metacognitive skills to identify how and why certain experiences are pivotal to their learning.
Daniel Beg's approach to literature circles has enabled his students to go on a wide-ranging journey through non-fiction texts that explore "Expressions and Oppressions" in both historical and contemporary contexts.  Students' critical consciousness is ignited by their encounter of non-fiction texts such as James Baldwin's essay,  "A Talk to Teachers", passages from Ibram X Kendi, Chimamanda Ngozie Adichie's "The danger of a single story", Ava DuVernay's documentary, 13th, and Adam Serwer's Atlantic article "The Cruelty is the Point". They later apply this thinking to James Baldwin's The Fire Next Time, Ta-Nehisi Coates's Between the World and Me, Jesamyn Ward's Men We Reaped, and Michael Ondaatje's Running in the Family to gain a first-hand account of systems of oppression.  Students were then paired with partners from a different group to collectively analyse, compare, contrast the texts and contextualize these based on the societal, cultural, and political influences on the author.  While Beg admits that he has only just begun using this approach, he has been blown away by the students' responses and the way in which it has allowed him to know them better.
Teaching a self-contained gifted class, Olivia Pelligrino has seized the opportunity to work with her grade 7 and 8 students over the span of the entire school year.  Rather than a one-size fits all novel study, Pelligrino has keyed into the motivational benefits of gamification with the goal of creating a true love of reading in her students.  How can gamification apply to the Language Arts curriculum?  Thinking about the way people play games, they are often voluntary, social, collaborative, competitive, self-directed, and above all — fun!  The way the game is played in Ms. Pelligrino's classroom is that students have a monthly Reading Challenge with a variety of dynamic prompts, the ability to level up, and student-friendly rewards such as progression charts, stickers, extra gym time, or extra care for the class garden – whatever motivates that particular student.  Low-stakes assessments such as contributing 3-5 book suggestions to the classroom "Featured Reads" wall allow students to communicate summaries, points of similarity and contrast, and above all to use their communication skills to "sell the book" to their peers.  Self-selected reading has been a successful way to allow students to find the book that is right for them rather than having to "plough through" one that just doesn't suit their current appetites or aptitudes. Instead, they can discover for themselves that reading can indeed be a joyful experience.
By venturing away from the well-worn path of the whole class novel, these teachers have found new routes to empower students to find enjoyment in reading (as they authentically fulfill the Overall Expectations) while also learning something about themselves, their peers, and the world around them along the way.  
Every journey begins with a first step.  Are you ready to take it?
Blog post written by Paula Nevins, ELAN Ontario Past Chair and Literacy Consultant for DPCDSB
To view the session recording, please visit the ELAN Ontario Resources page.  
To register for a free membership with ELAN, click here.
Suggested Readings, included those referenced by the panelists
Compiled by Jason Himsl, ELAN Ontario co-chair and Literacy Consultant for DDSB
| | |
| --- | --- |
| Author / Creator | Text |
| Adichie, Chimamanda Ngozi  | "The danger of a single story" |
| Baldwin, James | "A Talk to Teachers" |
| Baldwin, James  | The Fire Next Time |
| Coates, Ta-Nehisi  | Between the World and Me |
| DuVernay, Ava  | 13th |
| King, Thomas  | Borders |
| Kittle, Penny & Kelly Gallagher | 180 Days: Two Teachers and the Quest to Engage and Empower Adolescents |
| Little Badger, Darcie | Elatsoe |
| MacLeod, Alistair  | No Great Mischief |
| Miller, Arthur  | Death of a Salesman |
| Ondaatje, Michael  | Running in the Family |
| Potash, Betsy  | Hexagonal Thinking |
| Ryerson University: Learning & Teaching Office | Teaching with Gamification |
| Serwer, Adam  | "The Cruelty Is the Point" |
| Ward, Jesmyn  | Men We Reaped: A Memoir |
| Wiggins, Alexis  | The Best Class You Never Taught: How Spider Web Discussion Can Turn Students into Learning Leaders |
| Yellowhorn, Eldon  | What the Eagle Sees |
| Zerwin, Sarah | Point-Less: An English Teacher's Guide to More Meaningful Grading |